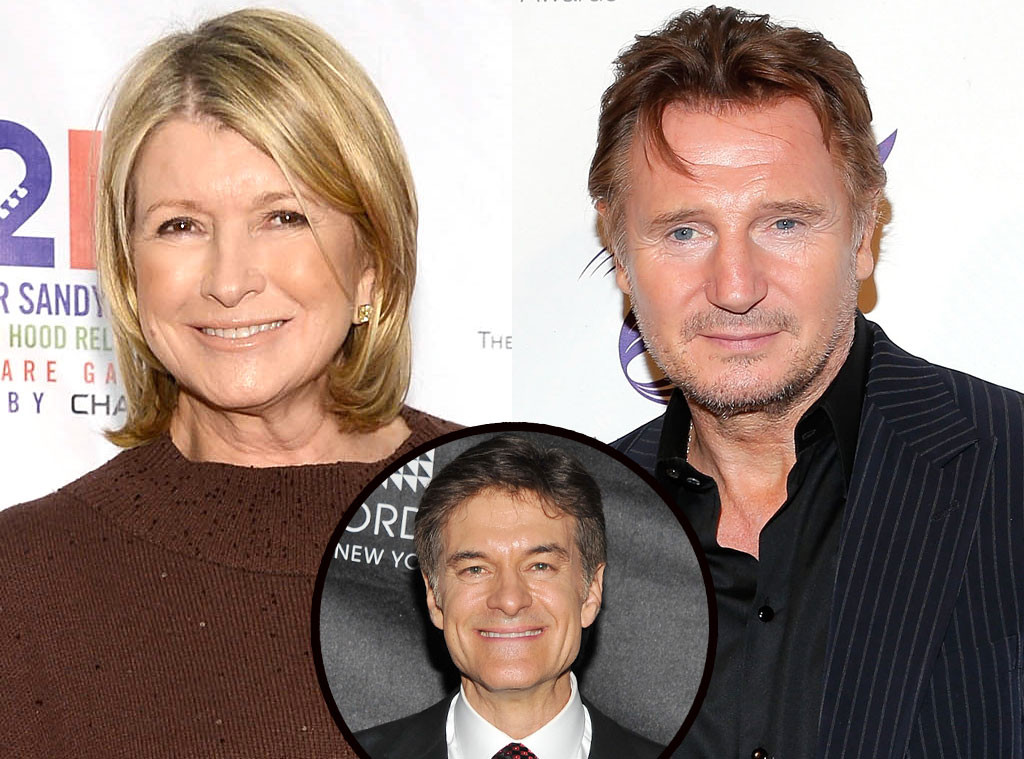 On one episode of The Dr. Oz Show, the talk-show host plays matchmaker for the domestic diva, revealing that he thinks Martha and Liam Neeson would make a nice couple.
Dr. Oz came to this conclusion after looking at Martha's much touted Match.com profile. Because the 71-year-old crafting queen indicated she wanted "someone who relishes adventure and new experiences," the doc said, as excerpted by People, he "thought Liam Neeson could help with that."
And Martha was A-OK with dating the 60-year-old Irish hunk! "Ooh, yeah," she said with a smile. "Oh, that's a good idea. I've always been attracted to him!'
Another suggestion from Dr. Oz? "Tim Robbins I thought could work," he said, adding that like Martha, "He likes animals."
Funnily enough, Martha said the actor has been to her house. "See, I don't even think about this," she said. "That's a good idea."
There are so many good ideas for Martha's dates! Because, really, how could anyone not want to date her?!
(The Dr. Oz Show and E! are both part of the NBCUniversal family.)